At Orthostyle, we offer patients clear or metal braces in Calgary depending on their orthodontic treatment goals.

THESE AREN'T YOUR PARENTS' BRACES
Gone are the days of heavy headgear and large brackets. Today's braces are streamlined and comfortable, making them appealing for adults and teens concerned about aesthetics. If you're considering straightening your teeth with braces, contact us today to get started.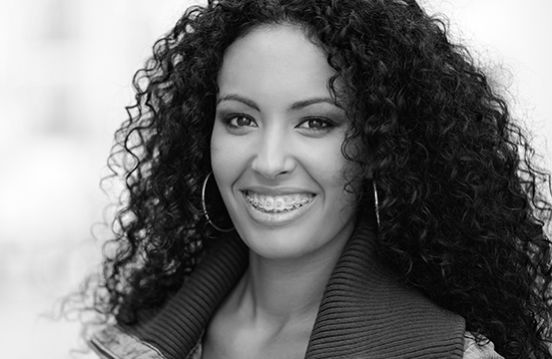 BRACES IN CALGARY: HOW THEY WORK
The goal of orthodontic treatment is the same for children or adults – to straighten teeth so they look better and work better.
Braces can effectively treat a broad range of orthodontic cases, spanning from mild to severe. They work by putting gentle pressure on your teeth to move them into the 'right' position over a period of months or years.
Treatment times vary and depend on the severity of a patient's misalignment issues as well as patient compliance. Maintaining good oral hygiene, keeping regular appointments, and following your treatment plan are all important in keeping treatment time on schedule.
Fill out the form below to request a braces appointment with one of our Calgary orthodontists.
"*" indicates required fields
Braces have been the go-to method for straightening teeth for decades. In recent years, advances in orthodontic treatment have resulted in braces that are low-profile, more comfortable and easier to care for.
At Orthostyle Calgary, we offer both clear ceramic braces and traditional metal braces. Your orthodontist can help you choose the right option for you. 
CLEAR CERAMIC BRACES IN CALGARY
Ceramic braces are made of clear materials and therefore are less visible on your teeth than metal braces. The brackets are durable and resistant to staining and discolouration during treatment.
Clear braces are comfortable and offer brilliant aesthetics and efficient performance. They are perfect for patients of all ages.
TRADITIONAL METAL BRACES IN CALGARY
Traditional metal braces are the most common type, and more comfortable today than ever before. Made of high-grade stainless steel, they straighten your teeth using metal brackets and arch-wires.
With metal braces, you have the option of adding coloured elastics (rubber bands) for a more unique and colourful smile. We also offer self-ligating metal braces.